Class Teacher

Mrs J O'Brien

Learning Assistant

Mrs K Renshall
Musical Tots and Bumps
We are delighted to share with you this session of Musical Tots and Bumps. The wonderful vocal tutor, Miss Littler has recorded some songs for your children to learn and sing along with. These come from St Helens Music Service Early Years programme in schools and libraries and are a fun way for you to help your child develop their speech and movement through action songs - there will be updates weekly on You Tube for you to access. Have fun!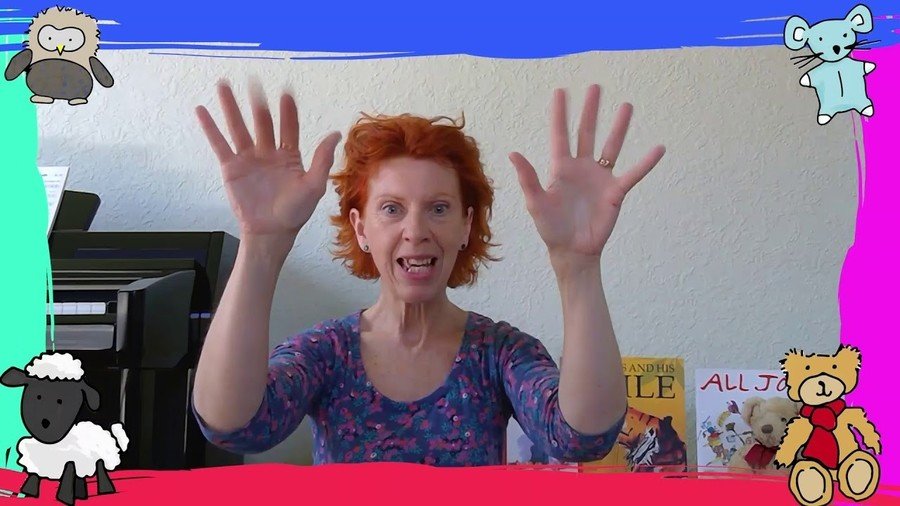 Maths summer term lessons
Please click on the link below to help support your child with maths learning at home.
NEW Mental Health and Well-being resources - see the home learning page and the link below
New resource to support mental health and well-being with your child
wk 1 You will find the first week's resources available via ShareFile https://barnardosuk.sharefile.eu/d-s4d9883f0b9d44afb
Home Learning Weekly Tasks
| Name | |
| --- | --- |
| Week-1-Learning-Project-EYFS.pdf | Download |
| Week-2-Learning-Project-EYFS.pdf | Download |
| Week-3-Learning-Project-EYFS.pdf | Download |
| Week-4-Learning-Project-EYFS.pdf | Download |
| Week-5-Learning-Project-EYFS.pdf | Download |
| Week-6-Learning-Project-EYFS-.pdf | Download |
| Week-7-Learning-Project-EYFS.pdf | Download |
Showing 1-7 of 7
Part Two Weekly Home Learning Tasks - From Monday 1st June
| Name | |
| --- | --- |
| Home Learning Project Week 1 UNDER THE SEA.pdf | Download |
| Home Learning Project Week 2 SPORT .pdf | Download |
| Home Learning Project Week 3 RAINFOREST.pdf | Download |
| Home Learning Project Week 4 FAMOUS AND SIGNIFICANT PEOPLE .pdf | Download |
| Home Learning Project Week 5 AROUND THE WORLD .pdf | Download |
| Home Learning Project Week 6 MUSIC.pdf | Download |
| Home Learning Project Week 7 SPACE .pdf | Download |
| Home Learning Project Week 8 TRANSPORT.pdf | Download |
Showing 1-8 of 8
Handwriting and Number formation phrases.
Downloadable Files
Please view and download our most recent topic webs, knowledge mats and long term plans for this academic year, 2019-2020.
Have a look at our new All Creatures Great and Small Topic web and knowledge mat for lots of ideas with home learning around this topic.
We would love to see your home learning on tapestry!
Story time...
I hope you're all healthy and safe. I've really missed reading our stories together so have recorded one here for you to listen to. I hope you enjoy listening to The Everywhere Bear.
Outdoor Learning
Come and have a look at the amazing learning we do outdoors. We love going in the forest area every Thursday and learning from nature.
Blue Cross Vets
We enjoyed learning about how a vet can help animals in our community. We learnt about different things that are needed to make sure we can care well for animals.
We Are Learners
Come and have a look at the amazing learning we are engaging in as we settle into our new class. We have been busy exploring the different learning areas in the classroom and learning about people who help us. We have had a visit from Learning Street where we became, detectives, palaeontologists and doctors to enrich our learning even more.
About the class...
Class Teacher - Mrs J. O'Brien
Learning Assistants - Miss K. Goldsack
Reception class is a happy, safe and stimulating environment where children are cared for, nurtured and encouraged to learn and reach their full potential. We work in partnership with parents to enable our children to learn in a fun and exciting way through their play.
There are 7 areas of learning in the Early Years Foundation Stage. We deliver the curriculum through planned, purposeful play that is based upon the individual interests and learning needs of each individual child.
Communication and Language Development
The children are given opportunities to develop their learning and competence in communicating, speaking and listening. We give children opportunities to experience a rich language environment; to develop their confidence and skills in expressing themselves; and to speak and listen in a range of situations.
Personal, Social and Emotional Development
The children are provided with experiences and support to enable them to develop a positive sense of themselves and of others. We support the children's emotional well-being, helping them to know themselves and what they can do. We also help the children to develop respect for others, social skills and a positive disposition to learn.
Physical Development
The children are given opportunities to learn through being active and interactive, improving their skills of coordination, control, manipulation and movement. The children develop an understanding of the importance of physical activity and of making healthy choices in relation to food.
Literacy
Children learn to read and write through daily phonics activities where children are encouraged to link sounds and letters and to begin to read and write. In our class children have access to a wide range of reading materials to ignite their interest. They put their new skills into practice by exploring a print rich environment with a wealth of opportunities to read and write. We give children the confidence, opportunity and encouragement to use the skills in a range of situations and for a range of purposes.
Mathematics
We support the children to develop their understanding of numbers, calculations, shapes, space and measures in a broad range of contexts in which they can explore, enjoy, learn, practise and talk about their developing understanding.
Understanding the World
The children develop crucial knowledge, skills and understanding that help them to make sense of the world. Children have access to a range of ICT resources including digital cameras, an interactive whiteboard, ipads and beebots. We support children's learning by offering opportunities for them to use a range of tools safely, encounter creatures, people, plants and objects in their natural environments and in real-life situations, undertake practical experiments and work with a range of materials.
Expressive Arts and Design
The children's creativity is extended by supporting their curiosity, exploration and play. Children are provided with a wide range of media and materials, as well as providing opportunities and encouragement for sharing their thoughts, ideas and feelings through a variety of activities in art, music, movement, dance, role play, and design and technology.
Physical Education
Every week, Reception will have a PE lesson on a Friday. Children can come into school wearing the school PE Kit on Friday's and bring their uniform with them to change afterwards. Please ensure all items are labelled.
A love of Reading
Reading is at the heart of our curriculum. We develop a love of reading through immersing the children into stories and activities that capture the imagination. We use puppets, and games to develop our skills, and link all of our learning with different books linking with our current theme.
Can you spot Pete the Cat activities and learning using the Funny Bones story as inspiration?