We have lots of great opportunities planned for the year ahead and we are looking forward to sharing our adventures with you. Our website page will be home to a variety of helpful information, key dates and photographs of our fantastic learning journey. We can not wait to share it with you and show you all what we have been up to!
'Excellence Everyday'
'Learn, Live, Laugh and Love Ashurst'
Learn to be inspiring and make a difference to this world, we know how amazing you are,
Live with understanding and compassion for others, knowing we are all different and special in a community where equality stands tall,
Laugh and listen to the enjoyment of learning and excitement of everyone celebrating their achievements,
Love Ashurst, our special school and the hub of supportive staff, parents and children who aim high to be the best they can be.
Teacher

Miss L. Hughes

Learning Assistant

Mrs P. Prescott
Year 6 2020-2021 Important Information
About us
Year 6 is such an exciting year as the children are reaching the end of their primary school journey here with all of us at Ashurst. They start to take on more responsibility around the school as they are maturing, giving them more independence, which helps with getting them 'high school ready'.
When the children return to school, Ashurst will look slightly different physically, but our ethos and values still remain the same and a strength. There will be different routines and arrangements to what the children may be used to, but do not worry we will help them to get used to things quickly and easily and settle them straight back in to school life. We look forward to seeing you all back at school again really soon!
Your new times of the school day are as follows:
Start time: 9.05am
Lunch time: 12.40pm
Finish time: 3.20pm
You will still come in to school and leave via the Key Stage 2 door.
Important notes to remember...
Homework
There is a big emphasis placed on homework and extending learning beyond the classroom; especially in Year 6. Maths and English homework is sent home on a Friday and is expected to be back in class by the following Wednesday; please ensure that this is given in on time. This is a vital aspect of Year 6 as this will become common practice when the children move up to High School. Children are also expected to have rapid recall of all their times tables, learn their spellings weekly, ready for their tests, as well as learn the Year 5 and Year 6 spellings from the list which can be found in their Reading Records.
SATS
Key Stage Two Tests this year will take place W.C. 10th May 2021. A meeting will be held in the Spring term 2021.
PE
PE in Year 6 takes place on a Monday and Friday afternoon. On these days, please come into school in your outdoor kits with your trainers. You can bring in your pumps to keep in your lockers in case we are doing indoor PE.
PGL
Later on in the year, we are hoping that our Year 6 residential will go ahead; this is all dependent upon the COVID-19 situation and travel advice. If this is possible, we will provide further details and information, and invite you to a meeting during the Spring term 2021.
Book recommendations for Year 6
Follow the link below to view a wealth of recommended books for your child in Year 6. You will never be short of a book suggestion with this site. Children, we hope you find something that you love.
https://www.thereaderteacher.com/year6
If you would like to discuss any aspect of your child's learning then please don't hesitate to call and make an appointment to see us.
Thank you for your continued support and we look forward to working alongside your families
Miss Hughes and Mrs Prescott
P.S. Remember to keep those Maths and English skills flawless and impeccable by going on Times Table Rockstars, spag.com, Reading Plus and practising your year 5/6 word list spellings.
SATS Parents Meeting
Unfortunately, due to COVID-19 and social distancing restrictions becoming tighter, we are not able to hold a SATS meeting for you as parents. However, it is so important that you are aware of what is expected of your children come the Summer Term and how you can help them at home to feel ready and prepared. Therefore, I have put together a presentation with all of the relevant information included to help explain everything.
We have already started SATS Boosters, on a Tuesday night, and I am so proud of all of the children for their dedication and hard work which the other teachers have informed me of. This is really going to benefit them and prepare them for the Summer.
If you do have any questions, please do not hesitate to email or ring the school office and I will get back to you
Thank you for your continued support, Miss Hughes
Science 9.9.20
Today in Science, we made our own 'blood' using water, golden syrup, oats, cheerios, mini marshmallows and red food colouring. We then labelled and named all of the different parts of blood and this helped us to create an understanding as to what each parts function is. We really enjoyed doing this - ask me what each part represented and what its function is.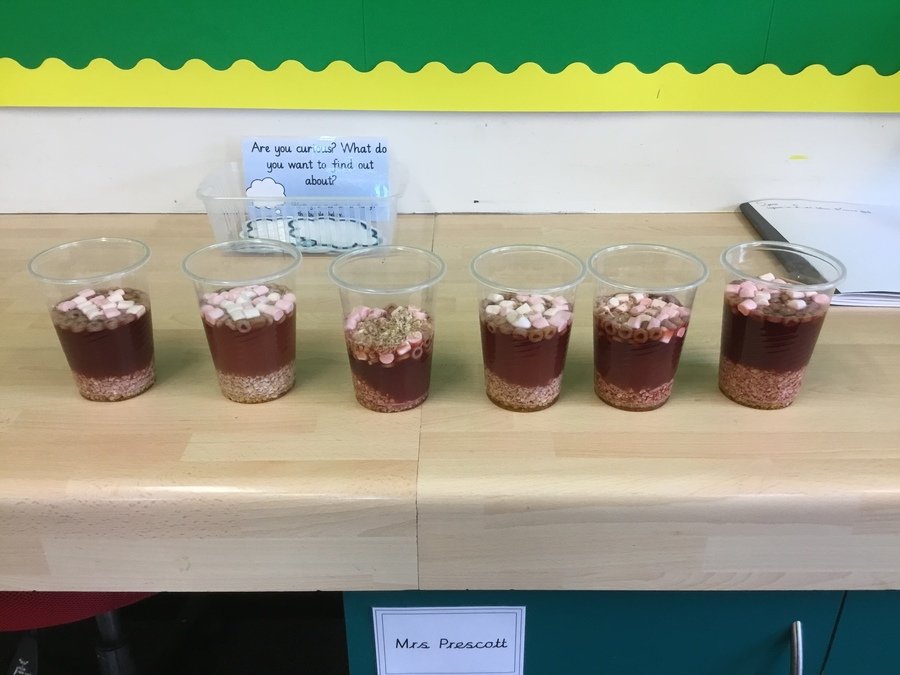 Art 14.10.20
This half term, in Art, we have looked at the South American Street Artist, Eduardo Kobra. We produced our final piece, inspired by him, focusing on background and foreground. We used whatever materials we wanted to, including: collage, coloured pencils, paint and coloured felt tips.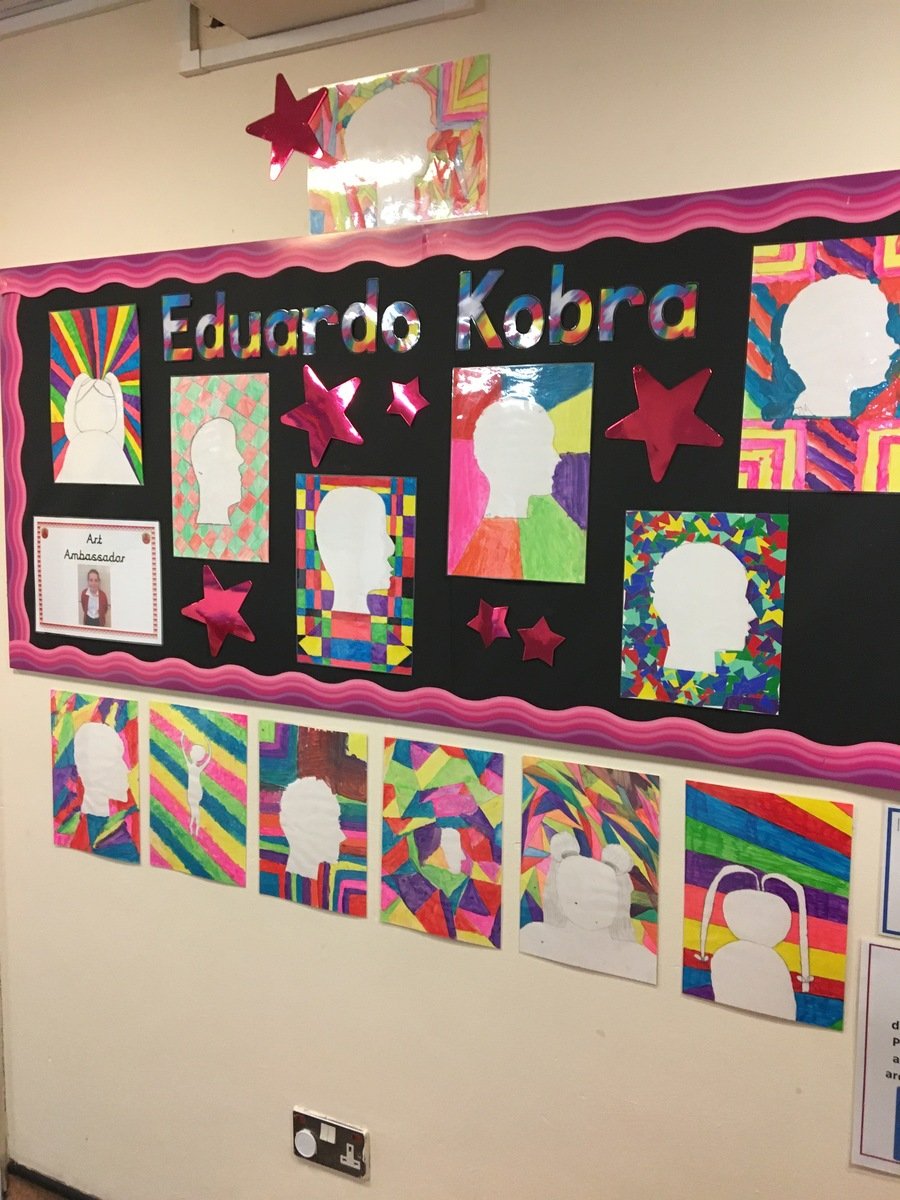 Geography 13.10.20
To round off our 'South America and the Amazon' Geography topic, we performed our own drama pieces today. We had to include all of the knowledge that we have accumulated over the past 6 weeks, as well as as many key words as we possibly could.
Music 16.10.20
This half term in Music we have been looking at 'Happy' by Pharrell Williams. We really enjoyed performing our piece, and having other year groups watch our video critiquing us.
Science 11.11.20
Today in Science we learnt all about inheritance and genetics. We explored inherited characteristics and made our own Mr Men and Little Miss characters by looking at what characteristics they would inherit from their parents.
Science 25.11.20
Today in Science we experimented what 'beak' would be most suitable for which type of ' bird food', looking closely at Darwin's finches and his theory of evolution.
Music 27.11.20
This half term we have been looking at Jazz music in our music lessons, and we have used the glockenspiels to try and recreate some pieces. See our video below!
DT 09.12.20
In DT this half term we have designed, made and evaluated our own wooden toy. We have used saws, sandpaper and glue guns, nearly giving Miss Hughes a heart attack in the process. We have thoroughly enjoyed learning how to use this equipment safely, and learning how CAMS work to make our toys successful.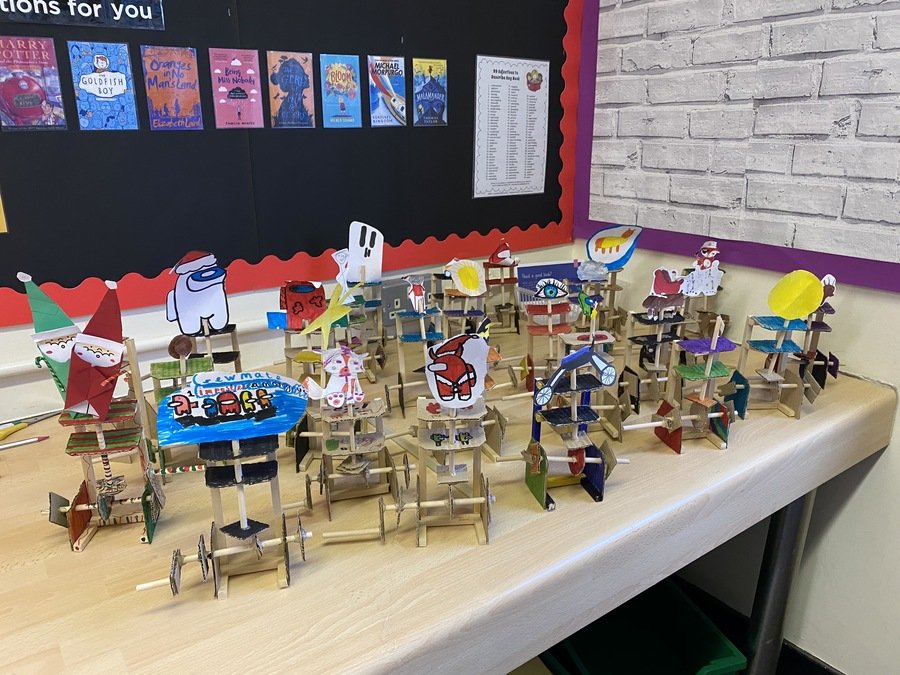 History Autumn Term 2
This half term, in History, we have been exploring the impact that both the First World War and Second World War had on our local area, St Helens. We have thoroughly enjoyed looking at both primary and secondary sources to help us to finally reach a conclusion as to which war we think had the biggest impact on our town. Thank you to all of the parents and children who provided us with real artefacts to have a look at and explore; they really helped to enhance our learning.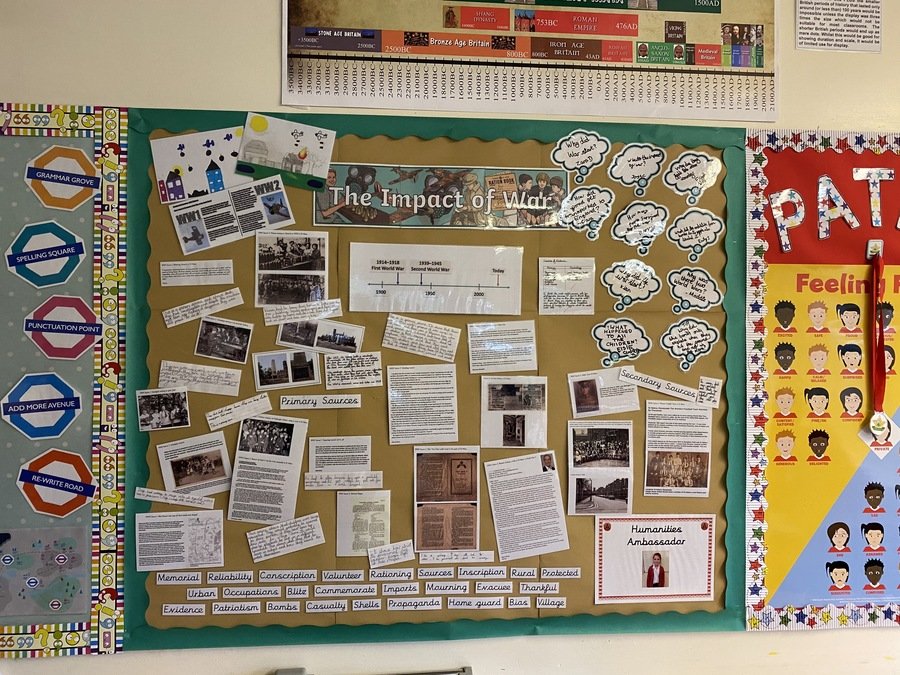 Value Autumn 2: Wisdom
This half term our whole school value was wisdom. We all created our own owl of wisdom, with our own quotes put on their tummy's.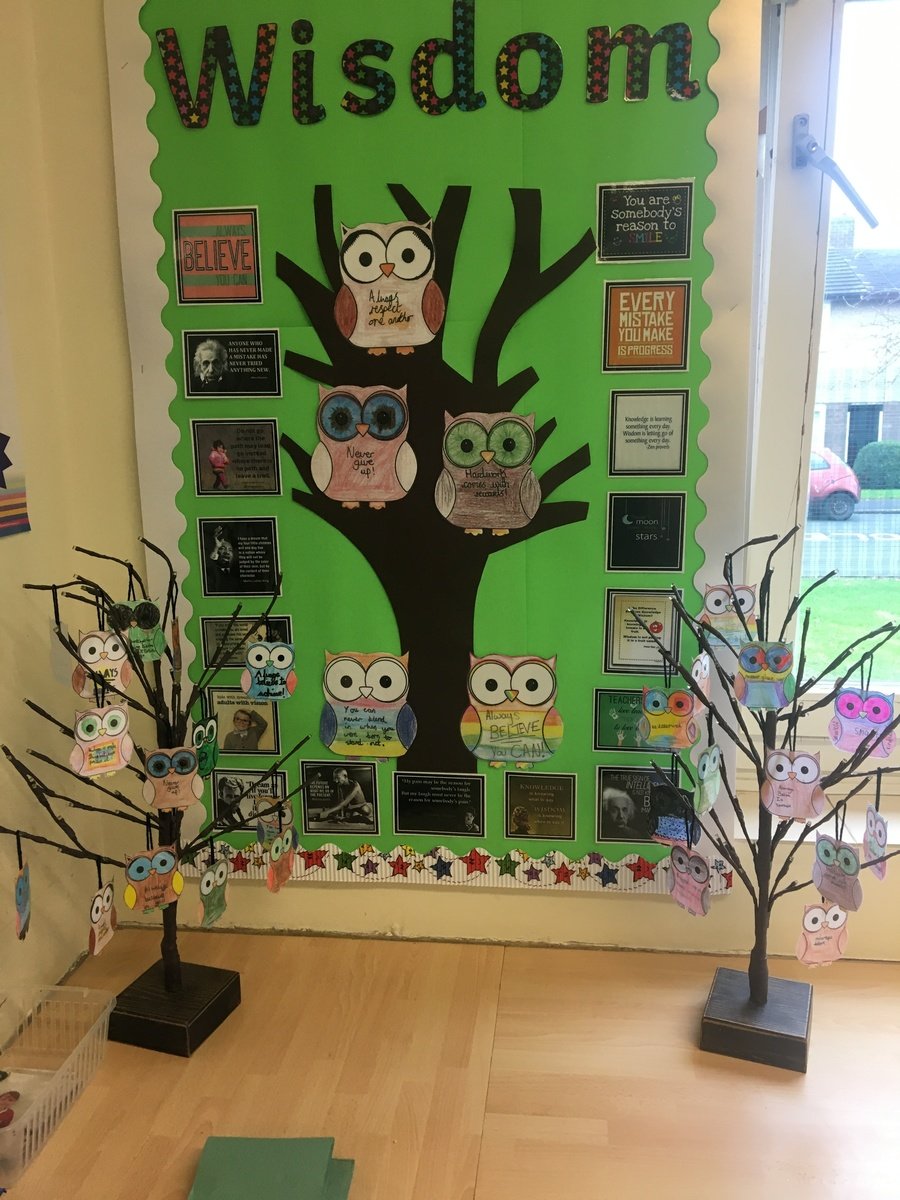 English 24.09.20 - 10.12.20
Year 6 have been so lucky to have a weekly English Lesson with Pie Corbett for the whole of the Autumn Term. We have all learnt so much from Pie and really enjoyed interacting with him via padlets and online blogs.
You can see some of our work here: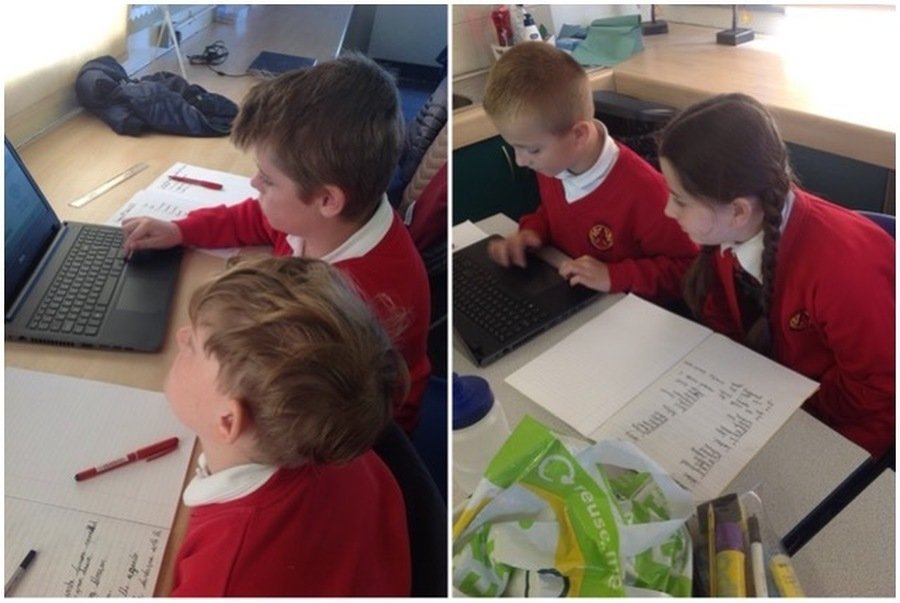 Home Learning Spring 1
Year 6 have all produced amazing pieces of work this past half term, both in school and at home and this is a compilation of their work from their weekly WOW moments. I am so proud of all of the children for their resilience, independence and attitude to learning. You are all superstars!
Year 6 Long Term Plan 2020-2021