Vision
We want all our pupils to experience deep, sustained understanding so that they become happy and confident mathematicians, throughout their learning and into their adult life.
Through a positive, caring environment, we nurture confidence and a love of mathematics, to enable every child to reach their full potential. We promote a 'can do' attitude to maths without a fear of making mistakes. Children will be given time, support and resources to develop a depth of understanding in maths, because we believe that every child is entitled to a good mathematical education.
Teaching for Mastery at Ashurst Primary
In September 2018, we started our journey towards a mastery approach to the teaching and learning of mathematics. The rationale behind changing our approach to teaching mathematics arose from our involvement in the NCETM Maths Hub and Teaching for Mastery Programme and our belief in the philosophy that all children can achieve, as well as the 2014 National Curriculum, which states:
The expectation is that most pupils will move through the programmes of study at broadly the same pace.
Pupils who grasp concepts rapidly should be challenged through being offered rich and sophisticated problems before any acceleration through new content.
Those who are not sufficiently fluent with earlier material should consolidate their understanding, including through additional practice, before moving on.
Maths Leader - Miss Fildes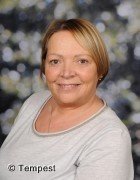 Miss Fildes has trained with NCETM and is a Primary Teaching Mastery Specialist, supporting colleagues in Ashurst Primary and beyond to develop mastery approaches to math's teaching. Miss Fildes is a classroom-based practitioner who develops expertise in mastery and leads Work Groups to support other schools and teachers locally.
The following documents have been included for reference for parents and carers:
Supporting your child with Maths at home
Please use the links below to support home learning for maths:
White Rose Maths have produced a range of work booklets for parents and children to use during next year. These booklets can be found on Amazon for the Kindle or downloaded below on their website. There is one booklet for each topic for Y1 to Y6.
Maths for everyone
We raise the profile of maths by asking the entire staff (including office staff, cleaning staff and kitchen staff) to put on post-its what maths they have done over the weekend. This always sparks some excellent mathematical discussions as many people don't believe that they actually do any maths outside of school, but when asked to think about it - THEY DO!
In classes, children regularly discuss what maths they have done over the weekend. These are displayed in every classroom and children enjoy sharing their numeracy experiences with their peers.
Our math's ambassadors initiated a questionnaire for both staff and children. After explaining these to all classes throughout the school, the ambassadors collected the data sheets and the results are summarised below.
Summary of Children's survey
92% of children enjoy their maths lessons in school
100% think that maths is important in life
90% think they use real life maths in lessons
100% thought their teacher enjoyed teaching maths
76% complete maths homework regularly
Summary of staff survey
96% think they pass on their love of maths to those they teach
90% enjoy learning new mathematical concepts.
81% think they solve maths problems outside school*
100% think maths is an important life skill
Active Maths
Our Active Maths takes some of our maths learning outdoors - Year 6 did some work on area and perimeter and went outside with their Kagan partners to investigate (even the cold weather could not put them off.) "Getting outside to do your maths is fun and it makes it real for us" said Olivia.
Maths Ambassadors Visit Homework Club
Every week there is a homework club where children can go along and get their homework completed in school - our fantastic math's ambassadors have regularly attended this club and helped others with their homework. A real commitment to their role and amazing help to the children of Ashurst. Thanks to our hard-working ambassadors who give up their time to help others.
Maths Board Games
During Christmas Week Year 6 decided to design, make and test a maths board game that they then shared with Year 3. They came and played the exciting games that were explained by Year 6. This real life application of maths was fun and we look forward to seeing some of these being published in the future and on sale in the shops.
National Numeracy Challenge
How do you use maths skills everyday? How important is maths to your everyday life? Try the National Numeracy Challenge and see how confident you are with maths. Click on the link below.