Meet our fabulous Year Five class 2019-2020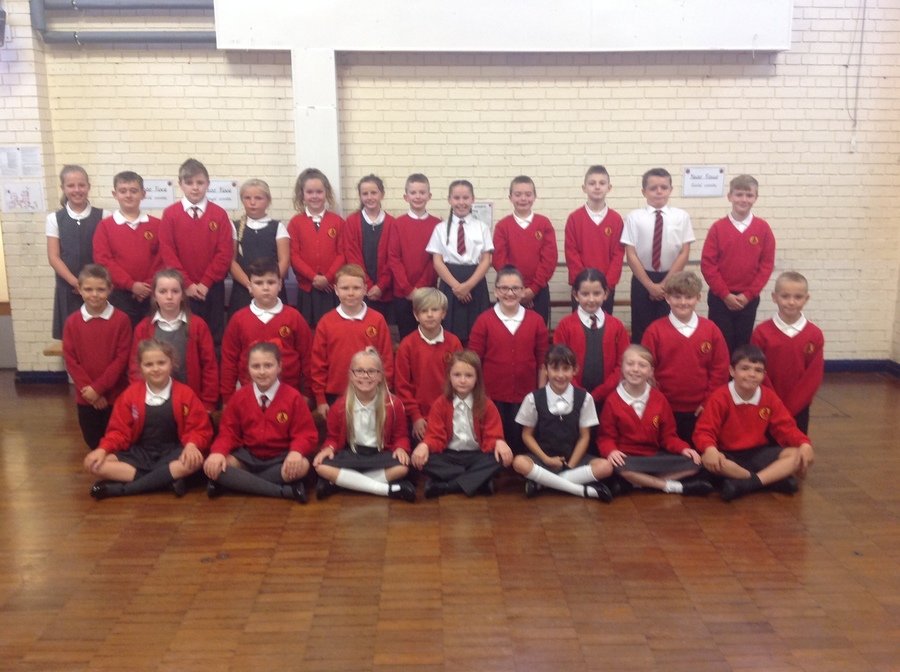 Teacher

Mrs K. Crampton

Learning Assistant

Mrs N Wood
Maths summer term lessons
Please click on the link below to help support your child with maths learning at home.
New History online learning
New Science Learning- click on the link below:-
https://www.ase.org.uk/ase-coronavirus-hub-primary-remote-learning-resources
Please note the Reading Plus Site Code is RPASHUR1
NEW Mental Health and Well-being resources - see the home learning page and the link below
New resource to support mental health and well-being with your child
wk 1 You will find the first week's resources available via ShareFile https://barnardosuk.sharefile.eu/d-s4d9883f0b9d44afb
Home Learning Weekly Tasks
Part Two Weekly Home Learning Tasks - From Monday 1st June
New Spanish Home Learning
| Name | |
| --- | --- |
| Aut 1 WWII Sticky knowledge mat .pdf | Download |
| Autumn 1 Topic Web.pdf | Download |
| Autumn 2 Topic Web.pdf | Download |
| Forces sticky knowledge mat.pdf | Download |
| Spring 1 Anglo Saxons Sticky knowledge mat.pdf | Download |
| Spring 1 Properties and Changing of Materials Sticky knowledge mat 2019 20.pdf | Download |
| Spring 1 Topic Web 2019-20.docx | Download |
| Spring 2 Animal including humans Knowledge Mat.pdf | Download |
| Spring 2 Topic Web 2019-20.pdf | Download |
| Spring 2 Vikings knowledge mat.pdf | Download |
About the class...
Year 5 - Mrs K. Crampton
Learning Assistants - Mrs N. Wood and Mrs M. Friar
Year 5 is an extremely exciting year. A chance for our children to develop their confidence, independence and cooperation through a wide range of activities. As a member of the Year 5 team children are given many opportunities to develop important life skills through Literacy and Numeracy. They are encouraged to do the very best they can at every opportunity and the range of experiences are ever increasing. Excellence is key to what we do. Whether children are inspired by a particular text such as Millions or an exciting Geography project. We are sure our children will find our topics exciting which will make their experience in year 5 a rewarding one.
Learning Environment
Our Learning Environment is specifically organised to be rewarding and stimulating. Children are encouraged to take ownership of displays and areas so that they grow with them throughout the year. Literacy and Numeracy are obviously very important and the key skills to excel in these areas are highlighted on bright and colourful displays. Help is never far away and children find examples of best practice close to hand. We have working walls and writing resources, all of which are designed to help with our children's learning. We are certain the children will learn from their time with us and demonstrate their learning through high quality work.
Rules and Routines
At the beginning of the year children are encouraged to contribute to our class rules. This runs alongside the schools Golden Rules and is expected to further improve the learning environment for all and in turn developing strategies for 'Behaviour for Learning'. Conversation and discussion are encouraged in Year 5 and is balanced with dedication to learn and succeed through quiet and independent work.
What do we learn?
In Year 5 children cover a wide range of topics. Literacy and Numeracy play a huge part in everything they do. Children learn about many aspects and genre and grammar. In maths they will experience a wide and varied approach to all aspects of calculations and concepts. Through Science; they will learn about keeping healthy, properties of materials and the world around them through Challenge. In Science we will study life cycles of plants and animals and in History a range topics too; such as The Maya Civilisation and Charles 1st.
Take a look at our new learning this year 2019-2020
Imperial War Museum
The children visited the Imperial War Museum as part of their World War II topic. They were able explore the impact of modern conflicts on people and society. Throughout their visit, they were able to visit exhibitions and events that covered real stories of war from WW1 to the present day.
Book Bus
The children were getting really excited about visiting the book bus again to choose some new, exciting books to read at home and in school. We were ecstatic to see the shelves stacked with our favourite authors and titles.
Clonter Opera Theatre Project- We had a fantastic opportunity to work collaboratively with Clonter Opera Theatre in order to produce our very own production. As part of the planning for our production, we have taken part in a workshop in lighting design. We are really looking forward to visiting Clonter Theatre in March.
Visit from The University of Manchester Department of Electrical and Electronic Engineering
Year 5 took part in a workshop where they designed and made a circuit for their own light bulb. The children were interested to learn how lights work within our homes and the importance of not having a break in a circuit. Alex, an Associate Professor from The University of Manchester explained all about careers and studies in Electronic Engineering.
Enter text...