Meet our fabulous Year One class 2019-2020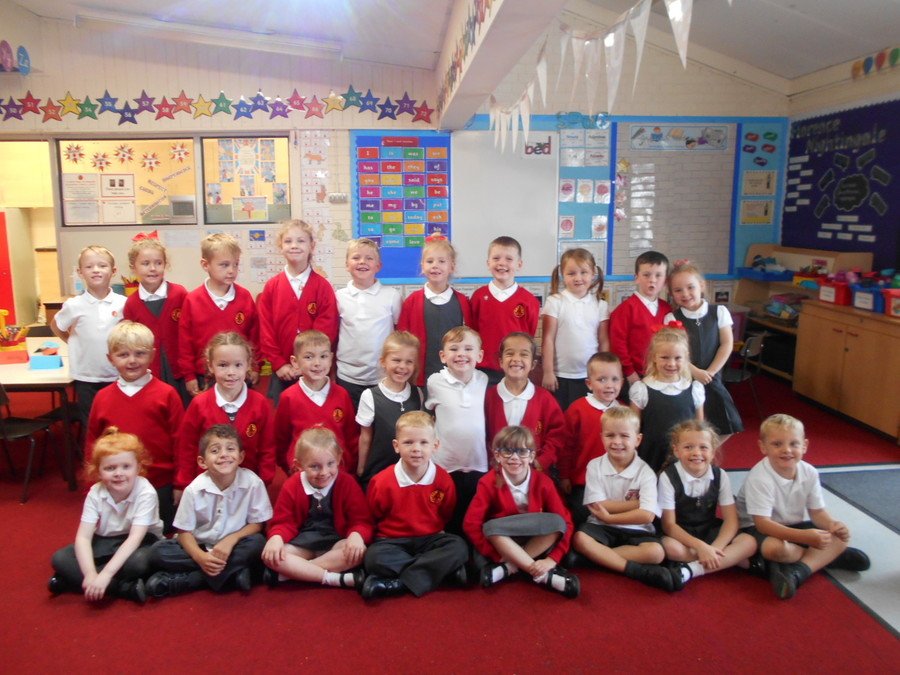 Teacher

Mrs L. Bibby

Learning Assistant

Mrs D. Edwards

Learning Assistant

Mrs L. Goldsack
Maths summer term lessons
Please click on the link below to help support your child with maths learning at home.
New History online learning
New Science Learning- click on the link below:-
https://www.ase.org.uk/ase-coronavirus-hub-primary-remote-learning-resources
NEW Mental Health and Well-being resources - see the home learning page and the link below
New resource to support mental health and well-being with your child
wk 1 You will find the first week's resources available via ShareFile https://barnardosuk.sharefile.eu/d-s4d9883f0b9d44afb
Home Learning Weekly Tasks
| Name | |
| --- | --- |
| Week-1-Learning-Project-KS1.pdf | Download |
| Week-2-Learning-Project-KS1.pdf | Download |
| Week-3-Learning-project-KS1-.pdf | Download |
| Week-4-Learning-Project-KS1.pdf | Download |
| Week-5-Learning-Project-KS1.pdf | Download |
| Week-6-Learning-Project-KS1.pdf | Download |
| Week-7_-Learning-Project-KS1.pdf | Download |
Showing 1-7 of 7
Part Two Weekly Home Learning Tasks - From Monday 1st June
About the class...
In Year 1 we believe that children learn best when they feel safe and secure, in an environment where their ideas and opinions are valued.
We also believe that enjoying learning and having fun is key to their ability to succeed.
Therefore all of the lessons are interactive, exciting and engaging and involve the children in as many ways as possible.
The children also still have plenty of opportunities to learn through play while accessing our wonderful areas of continuous provision. We have areas such as a reading corner, numeracy area, writing area and role play.
We believe that a great resource can be each other so discussions and questioning are encouraged in all aspects to allow the children to learn from others to build up their own understanding.
All individuals
Each child enters Year 1 at a different stage; some are ready for the National Curriculum, whereas others will require a little support to achieve the Foundation Stage Profile objectives from Reception.
To continue the learning journey we take assessments made in Reception and identify the next steps for each child.
We see every child as an individual, not just a year group. We understand that every child learns in a different way and has different interests and it is our aim to adapt our teaching to suit the children.
We encourage their independence throughout, allowing them to take ownership of their learning and achievements and to understand how to solve problems on their own.
What do we learn?
We have daily Read Write Inc, Numeracy and challenge curriculum sessions where we can work on our core skills.
Our writing is focused around a book that we are reading or a topic area and we produce some fantastic writing of our own linked to this work.
We teach most areas of the curriculum through the challenge curriculum where the different areas of the curriculum are linked through a common theme for example "Where is all the snow? in science and Geography.
Take a look at our learning so far this year 2019-2020
Division in action
To help the children to understand new mathematical concept we often start be working practically.
Look at our wonderful project work.
Year 1 celebrated Chinese New Year by taking part in a traditional Chinese Lion Dance workshop.
Year 1 had a magical time on their trip to Tatton Park.
Take a look at our amazing project work.
Letters to Father Christmas
Year 1 had great fun whilst walking to the local post box to post their letters to Father Christmas.
Book Bus visit - sharing our love of reading
Take a look at the wonderful projects Year 1 have created.