Year Two class 2020-2021
'Excellence Everyday'
We have missed you all so much and we can't wait to start the new school year with you. You will shine bright in all of your new learning in the year ahead.
'Learn, Live, Laugh and Love Ashurst'
Learn to be inspiring and make a difference to this world, we know how amazing you are,
Live with understanding and compassion for others, knowing we are all different and special in a community where equality stands tall,
Laugh and listen to the enjoyment of learning and excitement of everyone celebrating their achievements,
Love Ashurst, our special school and the hub of supportive staff, parents and children who aim high to be the best they can be.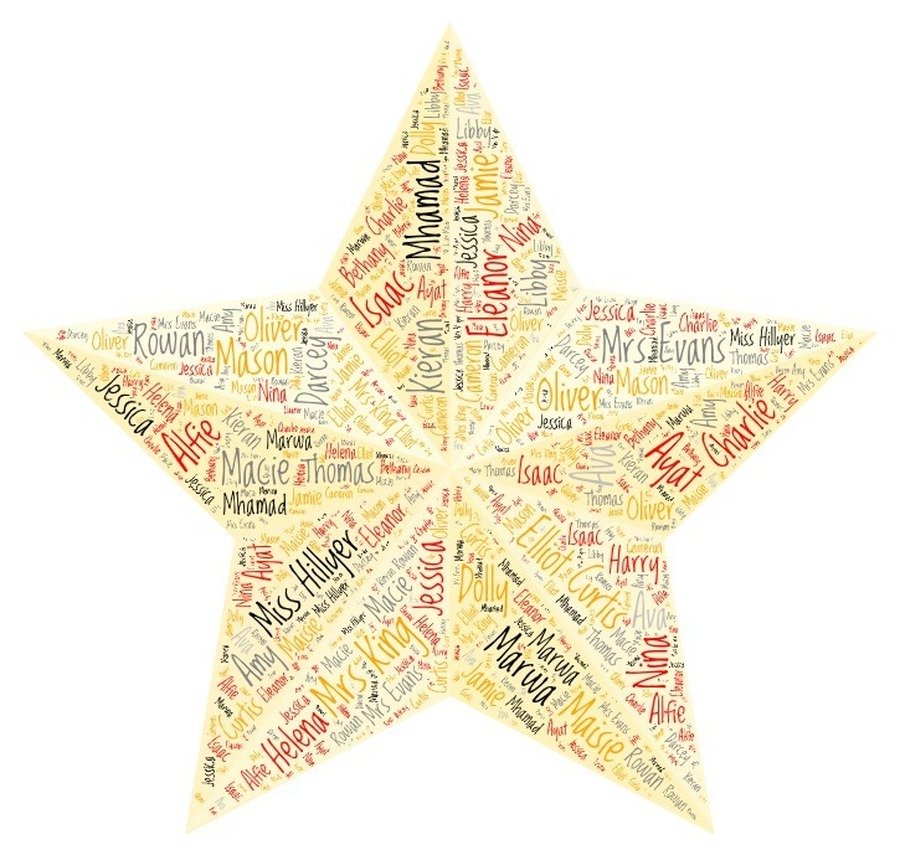 Year 2 staff
Teacher/Deputy Head

Mrs R.King

Learning Assistant

Miss K. Hillyer

Learning Assistant

Mrs P. Evans
Year 2 Phonics Screening Check in Autumn Term 2020.
The cancellation of the Year 1 Phonics Screening Check in June 2020 means our current year 2 children did not take the phonics check. So, during the second half of the Autumn Term (November -December) it is statutory for children in year 2 to sit the Phonics Screening Check which they have missed. To help your child prepare for the Year 2 Phonics Screening check please access the following websites. Phonics tasks will be set on seesaw over the next few weeks to support phonics progress. We are holding a phonics booster club every Friday after school , for some children in Year 2. If your child has a place at this club, you will be informed via a separate letter. Thank you for your continued support and brilliant work with home learning.
SATs Year 2 2020/2021
Every year, children in Year Two complete Standardised Assessment Tests (SATs) to check their educational progress Children complete these tests in May and are tested on curriculum content across Key Stage 1. This academic year, children in Year Two will be completing tests in reading and maths during a week in May 2021. Although SATs last academic year did not go ahead due to Covid-19, we are, at this stage, expecting SATs to go ahead this year. Undoubtedly, this will be held under review by the government so we will keep you informed as and when we receive any updates. This presentation is designed to give more detail about what SATs will look like and how you can best support your child at home. We will make sure your child is not under any pressure and is ready to shine by May! Your ongoing support makes all the difference so we thank you for this. Should you have any questions, please do not hesitate to contact a member of the Year Two Team.
To my current, wonderful Year 2 class and the amazing children who will be in my class in September, as our new Year 2 - a little story for you. I hope you enjoy it! We miss you all so much and can't wait to see you in September 2020.
Year 2 2020/2021
There may be some changes to how the classroom looks in September 2020 but everything else about our wonderful school remains the same. Our desks may be placed differently but we are still a school who strives for 'Excellence Everyday' within a nurturing ethos unpinned by our 5 important values: caring, sharing, independence, respect and determination. The Year 2 team are here to reassure you, support you, and help you reach your full potential. Keep looking at the website throughout the year for more details about our wonderful class and exciting learning.
About the class...
Year 2 - Mrs R King
Learning Assistants - Miss K. Hillyer and Mrs Evans
Year Two is a warm and welcoming classroom where lots of exciting learning takes place. We aim for all lessons to be interactive, exciting and engaging. Throughout Year Two, children continue to develop their independence. They are given lots of responsibilities and they challenge themselves to achieve their full potential! With support from teachers and family at home, the children work hard on their goals. Year Two is alive with reading! We take every opportunity to read. Children are supported to grow a love of reading, becoming readers who read for pleasure and purpose. Mental health and well-being are high priority in Year 2. We work hard to support the children to be happy and free from worry and anxieties. We promote positive self-talk and resilience and guide children through any difficulties they face. We use wonderful stories to explore themes linked to mental health and well-being.
All individuals
Each child enters Year Two at a different stage. Therefore we treat every child as an individual and plan to cater for their individual needs. We understand that every child learns in a different way and has different interests and it is our aim to adapt our teaching to suit the children. We encourage their independence throughout, allowing them to take ownership of their learning and achievements and to understand how to solve problems on their own.
What do we learn?
We have daily maths and English/SPAG lessons. Our English work links to a whole class text. We produce some fabulous writing linked to our text. We have reading lessons to help us work on year group reading objectives. We love finding evidence in reading to prove our points! We have daily opportunities to read across the curriculum. Staff will make comments in our reading records and support us with changing our books. We learn to read then read to learn!
We have an action packed curriculum with lots of exciting learning. We aim to grow scientists, historians, artists , musicians and much more! We make links with different subjects across the curriculum and aim to apply our maths and English skills in every subject.
Important things to remember: -
PE We have PE every Monday and Wednesday– please ensure that your child attends school on this day in their PE kit (an indoor and/or outdoor PE kit with trainers) inline with our new guidance related to Covid-19.
Reading books will be changed every Monday. Reading books will go home from Monday 14th September 2020. Please ensure your child has their reading book in school each Monday. We will place returned books into quarantine to reduce any risk of covid-19 transmission. Reading records will be provided for you to comment on your child's reading. Reading records will be due in school on set days. The first day for reading records to be sent into school is Friday 2nd October 2020. This will allow staff to monitor home reading. We will send reminders via text message for this date.
Homework: We have made some changes to homework in-line with covid-19 measures in place. Homework will predominantly be set online.
Every Monday a grammar task will be set on Spag.com. This is an online programme and can be accessed here: www.spag.com Children will access the site online at home. Passwords will be provided again so please do not worry if they have been misplaced. A task will be set each Monday and must be completed by Friday. Staff will monitor completion of the tasks. The first task will be set week beginning 14th September 2020.
Children are required to access TT Rockstars to support the learning of times tables. Please aim for at least one session each week. Again, passwords will be provided.
Spellings will be given every Monday in the form of a worksheet. Unlike expectations for last year, this worksheet will not be sent back into school but rather be kept at home. You may wish to store all spelling sheets in a folder/file so you can refer back to them. Spelling tests will take place each Friday. Please support your child in learning these spellings at home. We recommend little and often. The first set of spellings will be sent out on Monday 14th September 2020.
And finally, we are soon to be setting up a new app called SEESAW to facilitate additional homework tasks. This will enable staff to set work, monitor work and provide feedback online. More information to follow in a separate letter. This will be launching soon.
Year 2 Long Term Plan 2020-2021
Year 2 Autumn 1 2020 Topic Web
Computing
In computing, we have been learning about coding. We wrote an algorithm, a set of instructions, to give to the computer. We got into the role of air traffic controllers! Our task was to program the computer to make two planes take off at the same time without crashing!
Performing and writing poetry
We had great fun this week performing and writing poems. We particularly enjoyed watching Michael Rosen performing his brilliant poem 'Don't' . We read the poem and made notes about how we would perform it. We then performed our versions to the rest of the class.
Science - investigating handspan
We have been learning about animals including humans. We can name animals and their young and we know that mammals give birth to live young and that reptiles lay eggs. After looking at ways animals change and grow, we decided to conduct a test into the size of our handspans. Children asked some brilliant questions such as: Will boys have bigger hands than girls? Do taller people have bigger handspans? We measured our own handspans with cubes and compared them to find out who had the largest and who had the smallest. Our interest then took us to conduct another test - the cube grab! Children asked questions such as: Will the child with the biggest handspan be able to grab the most cubes? Our science ambassador, Jessica, led the session and was brilliant. Take a look at our pictures.
Take a look at a look at some of the exciting learning from 2019-2020
Liverpool World Museum
Year Two went on their first trip this year to the World Museum in Liverpool, to enhance our history topic 'Dinosaurs' and our science topic 'habitats'. This forms part of our wonderful curriculum enrichment offer at Ashurst, bringing learning to life! During our visit, we had a workshop called 'What's that dinosaur?' With a bit of help, we could identify and name the key anatomical features. By looking at similarities and differences we discovered how animals can be grouped together or classified, including grouping animals according to diet, behaviour or physical features. We even got to feel some fossils and some dinosaur poo! What a brilliant day we had!
Finding 'pulse' with the glockenspiels!
Book Bus Visit to Ashurst
Another visit from the Book Bus today had us very excited! We were thrilled to see the shelves stacked with our favourite authors and titles. Enjoy your new books everybody and be sure to make some recommendations to each other!
Maths games - place value
We love playing games on the ipad to help secure our mathematical fluency. Go to www.topmarks.co.uk and give it a try!
Working in science with University of Manchester
What a brilliant electrical engineering workshop with a real visiting scientist! With a little help, we explored electrical engineering by making our own electrical circuits. Things really lit up in Year Two today! We definitely have some future bright sparks in the world of engineering.