Artsmark Gold awarded to Ashurst Primary School.

Celebrating the Arts at Ashurst
At Ashurst Primary School we understand the importance of an enriching culturally based curriculum. Ashurst is a place where the Arts are pivotal to all learning opportunities and embraced by all each and every day. The Arts are part of an entitlement we believe all our children should experience to enrich their learning opportunities, raise aspirations and support their well-being.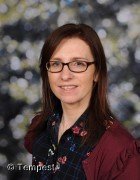 Arts Leader - Mrs L. Bibby
Arts Ambassadors.
New Arts Ambassadors have been selected for 2019- 2020.
Our Arts Ambassadors play a key role in the ongoing development of the Arts at Ashurst Primary School and are the voice of the children. Throughout 2019-20 our Arts Ambassadors will make decisions on future developments in the Arts by gathering evidence from the rest of the school. They will use their findings to report back to the Art /DT Leader - Mrs Bibby during Art/DT meetings. These meetings enable us to share our thoughts and ideas along with celebrating the passion and love of learning that our 'outstanding' teaching and learning brings.
So far we have listened to the views of the children and have arranged more after school activities based around the Arts. Throughout the year we offer, Arts clubs, Glee clubs and Musical Theatre clubs.
2019 -2020 Events
The events calendar for this academic year is already filling up fast.
Here are the planned events for Autumn 1 and 2:
September - 'Back to the App' performed by Altru. An interactive performance for all KS 2 children to support our children's understanding of on - line safety.
October - Holocaust Flame National Competition. Year 5 are taking part in a national competition to create a piece of art work to mark the 75th anniversary of the liberation of Auschwitz-Birkenau.
December - EYFS and KS1 will delight their parents and carers with our wonderful Christmas Nativities, whist KS2 will delight by singing a range of Christmas related songs.
November/ December - EYFS and KS1 Art Club
December (TBC) - Ashurst will host Cowley High School as they perform a self -produced production.
Here are the planned events for Spring 1 and 2 ;
January - Peter Pan performed by Altru - The whole school will be treated to a post Christmas treat.
January - Reception and KS1 will work with a Chinese Lion dance company
February - Year 4 will go on a school trip to the Walker Art Gallery
March - Year 5 will work with Clonter Theatre group
March - The whole school work with Rock Kidz and be able to perform in their own concert.
March - Children will submit work to St Helens Youth Open Art Competition.
Displays
Take a look at some of the amazing artwork that we have on display around the school to showcase the talents of the children at Ashurst.