Teacher

Miss E. Hunter

Learning Assistant

Mrs M. Friar
About the class...
Class Teacher - Miss Hunter
Learning Assistants - Mrs M. Friar and Mrs K, Bradley
Year 4 is an exciting year as the children are preparing for Upper Juniors and the roles and responsibilities they will gain. In Year 4 the children are always encouraged to strive for excellence both independently and as part of a team.
Learning Environment:
We have a safe, caring learning environment where children's individual talents and achievements are recognised and built upon. We have both Numeracy and Literacy working walls and the children are encouraged to develop their independence by accessing the resources when necessary. We have three class computers and have access to 15 laptops and ipads each week, enabling us to have lots of opportunities to develop our computing skills.
Literacy and Numeracy
Literacy and Numeracy are taught daily and are often incorporated into other lessons. The activities we complete range from practical to written and they are always differentiated to cater for the different learning needs of the children. Our Literacy lessons are taught around a book such as 'Robin Hood'. We use the text to explore grammatical features and to provide us with inspiration for exploring and writing different text types.
Topics:
We learn about lots of exciting topics through the Learning Challenge Curriculum, such as What were the Romans so powerful? What happens to the food we eat? and Why is the River Mersey so important to Liverpool? To enhance our learning, we aim to take part in exciting trips, such as visiting Norton Priory Museum, have the opportunity to learn a woodwind instrument. Click on the 'Curriculum Overview' document, for more information.
Additional Information:
Homework is set on a Friday and should be handed in by the following Friday.
Welcome to your new class, Year Four. Take a look at the fantastic learning and enrichment opportunities we experienced last year (2018-2019). Keep checking this page for our exciting learning this year.
Shakespeare Day at Haydock High
Pupils thoroughly enjoyed their Shakespeare day at Haydock High where they took part in Art, English and Drama activities all based around Shakespeare's work.
Printing
Year 4 pupils made incredible progress during their Printing project. After studying William Morris they created their own print design, printing block and experimented printing an different materials.
RSPB Workshop Bioblitz
Karen from the RSPB came to school to deliver a Bioblitz Workshop. Children explored the habitats found around school and discovered a variety of species living here. Using identification clue sheets children identified different species of trees living within the school grounds. It was fantastic to see such progress taking place and how engaged the children were in their outdoor learning.
D.T - Drawbridge
Working as part of a team, pupils made wonderful drawbridges. They practised measuring and cutting skills while using new materials from their design kits. Miss Hunter was extremely impressed with their resilience, determination and team work skills. Super work Year 4!
Visit to Halton Castle and Norton Priory Museum
As part of our Normans topic we visited Halton Castle and Norton Priory Museum. We enjoyed a sunny day exploring the ruins and discovering clues about its past. Afterwards we built Motte and Bailey Castles, investigated the Bayeux Tapestry and took part in sword training.
Visit to Walker Art Gallery
The class thoroughly enjoyed learning more about the roles of artists and the purpose of art during their Draw To Explore Workshop. Pupils were encouraged to observe, experiment, and develop their drawing skills. One of the highlights was exploring the Leonardo Da Vinci exhibition.
World Book Day
To celebrate World Book day Year 4 enjoyed reading with Reception class and dressing up as some of their favourite characters. Take a look at some of the wonderful costumes.
Watercolour Art
Year 4 pupils learned about the colour wheel and successfully mixed colours to create hues and tints. Then we progressed to experimenting with brushstrokes.
Data Logging
Year 4 logged the temperature in class and used the data recorded to analyse reasons for varying temperatures throughout the day. Children came to conclusions about fluctuations in temperature.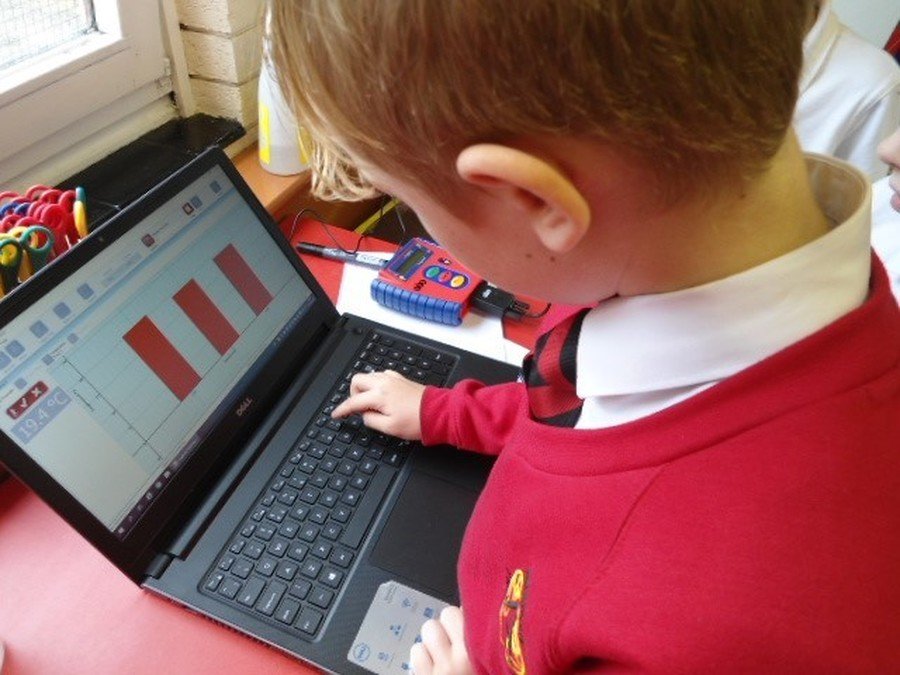 Discovering Ancient Egypt
Year 4 enjoyed designing and making their very own Egyptian jewellery.
Chester Zoo Ranger Visit
To start our celebration of British Science week 2019 Chester Zoo rangers visited school and Year 4 participated in a workshop about life cycles.
Does temperature affect how a ball bounces?
Year 4 children worked on questioning, measuring, recording results and making conclusions during this investigation. It lead them to ask questions about how temperature would affect performance and strategy when playing different ball games.
Capoeira for All
Mike came to Ashurst to teach children Capoeira. It was the first time Year 4 pupils had experienced this exciting and dynamic Afro-Brazilian art-form. They absolutely loved it and can't wait to try it again.
First Aid Training
Year 4 pupils received first aid training from Leanne and Josh. Leanne is a nurse from Whiston Hospital and Josh is a trainee nurse and former Ashurst pupil. They were very impressed with the children's knowledge and skills of CPR.
Roman Day
The whole class enjoyed various Roman themed activities. Their costumes looked incredible! They enjoyed creating a Roman structure inspired by the Pantheon in Rome.
Electricity
Year 4 pupils were challenged to construct a circuit which lit a light bulb. They went on to name and label its basic parts. Super Kagan collaboration. Well done year 4!
Water Workshop
To start our topic Why is the River Mersey so important to Liverpool? children participated in a workshop presented by Janet from United Utilities. We enjoyed learning about the water cycle and the importance of water to our daily lives.
Solids, Liquids and Gases Show
Visitors from the University of Manchester enthralled Year 4 with their states of matter show. Children consolidated their learning of the topic and our visitors were impressed with the children's insightful questioning to further their understanding.
Music Stars Of The Week
Well done to our latest music stars. We are very proud of your progress!
Woodwind Lessons
This year we will be learning to play the clarinet. During their first lesson, Year 4 learned how to assemble their clarinets and played rhythm games, which they loved.