Sport Premium funding is aimed at improving the provision of physical education and sport in primary schools.
The money is provided by the Departments for Education, Health and Culture, Media and Sport.
It is allocated to primary school Headteachers and can only be spent on provision of PE and sport in schools.
Each primary school in the country will receive Sports Premium funding. At Ashurst Primary School this funding amounts is £17,750 2019-2020 with an additional £10 per pupil. A copy of the planned spends for the Sports Premium 2019-2020 can be viewed in the document above.
At Ashurst Primary School we are passionate about promoting sports and healthy lifestyle choices along with ensuring increased participation in sports activities. Our continued success with this and impact from our Sports Premium spend 2018-19 has resulted in Ashurst successfully sustaining Gold School Games Award for a second year.
Nominated Governor for Sports Premium: Sean Bailey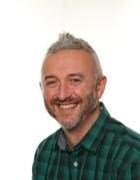 Sports Premium Leader Miss M. Hogg